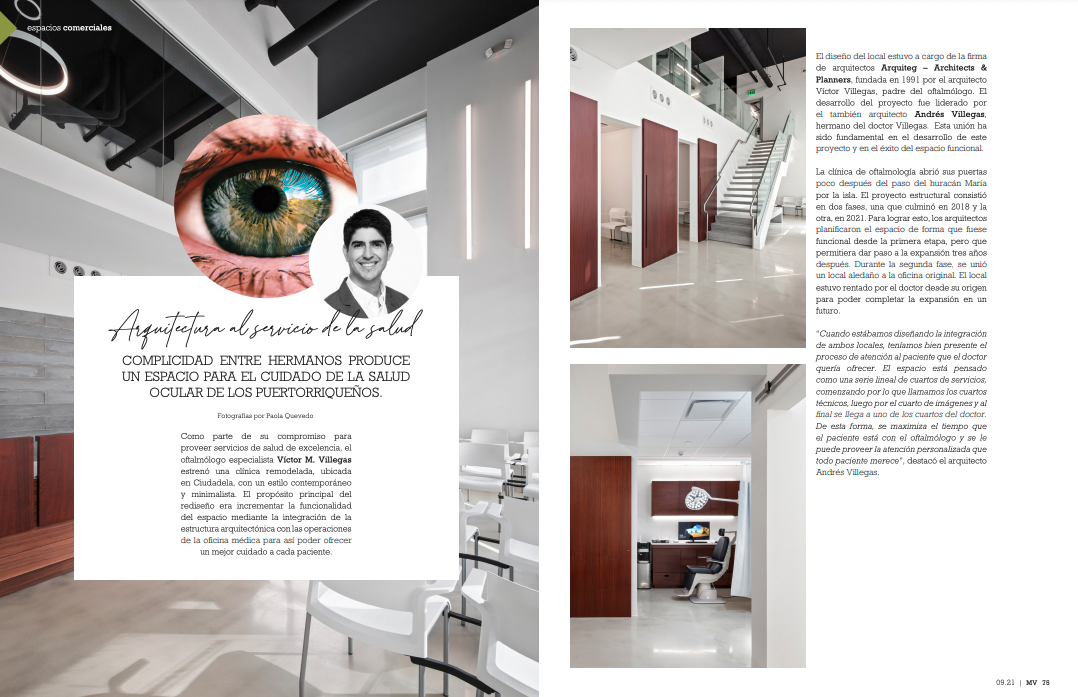 15 Sep

In the News: Arquiteg's commitment to healthcare design shines

Modo de Vida Magazine, a Puerto Rican publication that focuses on life, fashion, and entertainment while also supporting local and international artists within the island community, highlighted Arquiteg's continuous contribution to healthcare design in their most recent publication. The article featured the modern and clean architectural design of the newly remodeled Villegas MD Ophthalmology Clinic located in the trendy Ciudadela building in San Juan, PR. A project close to the firm's heart, the Villegas architectural duo worked closely with clinic owner and ophthalmology specialist, Dr. Victor M. Villegas, to accomplish this healthcare project. Explore the details of this amazing partnership here.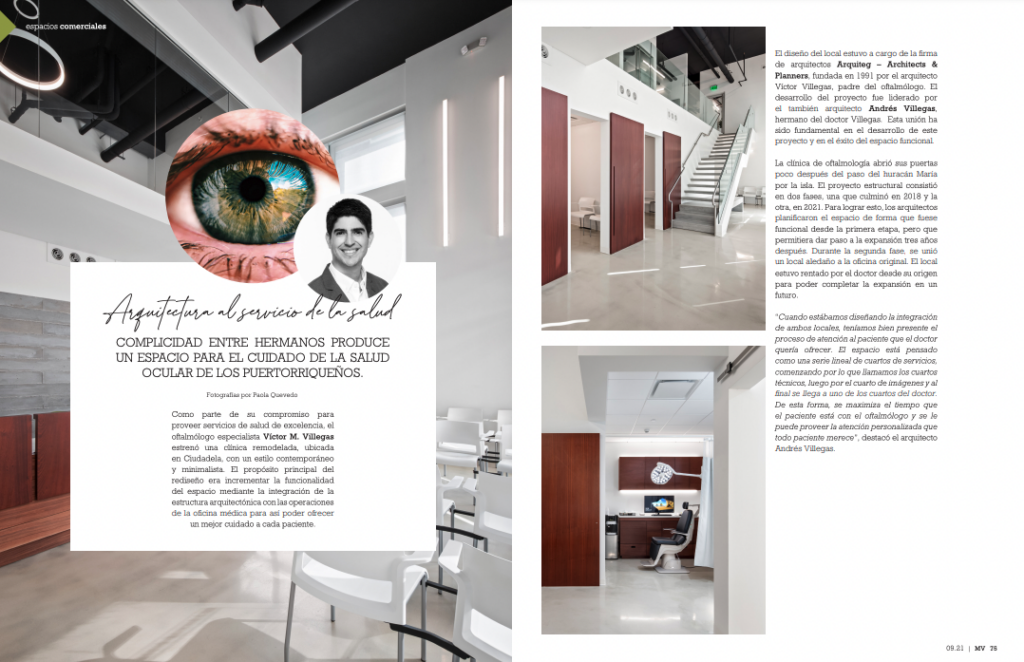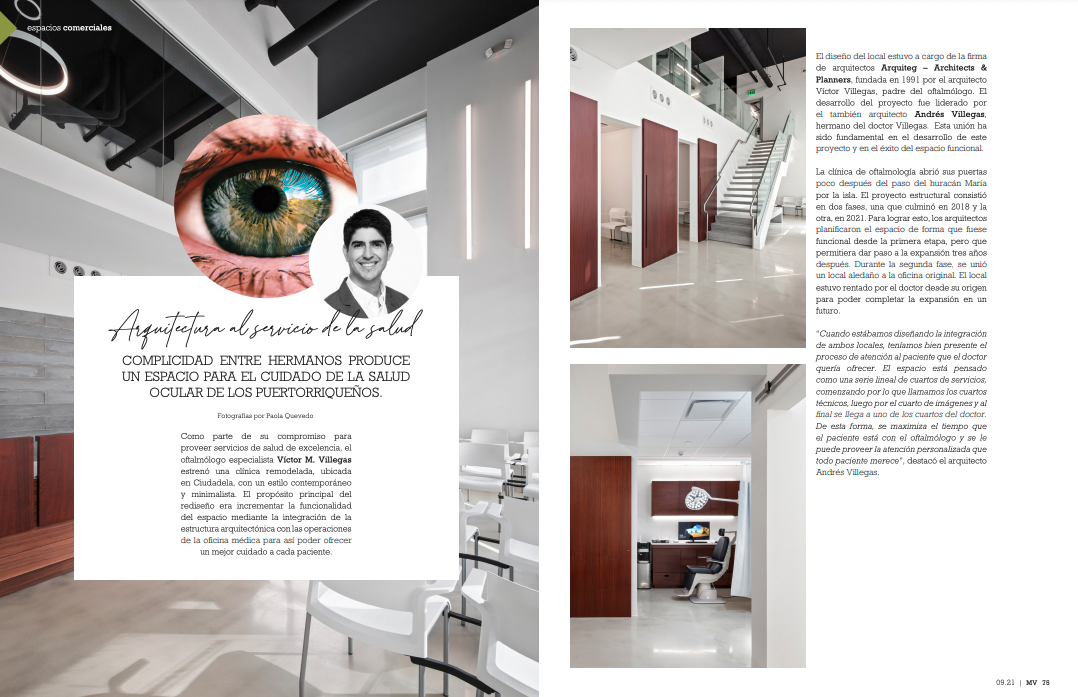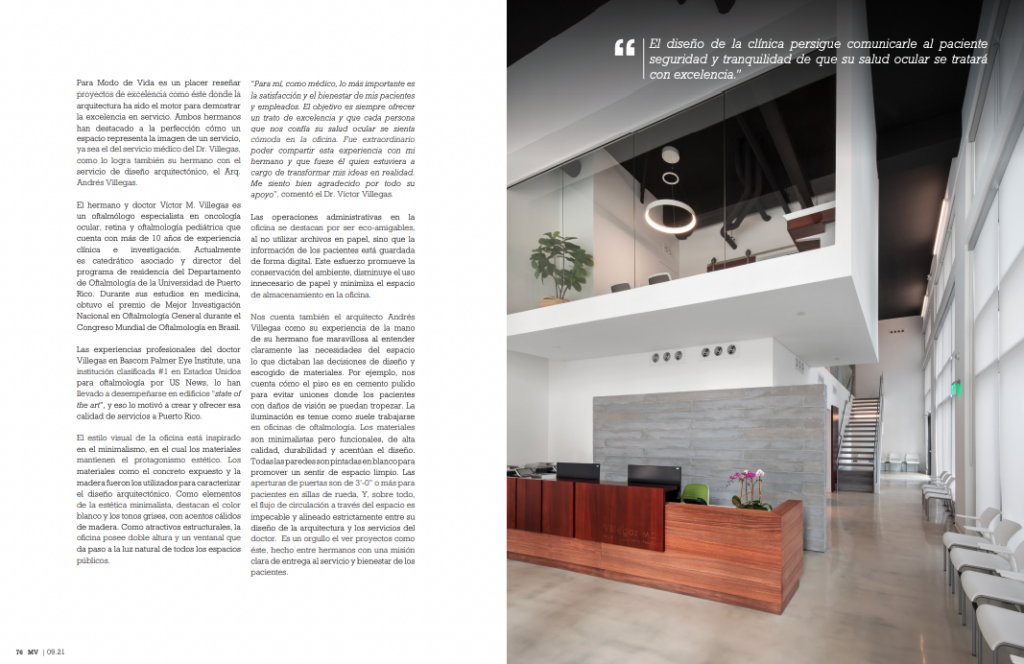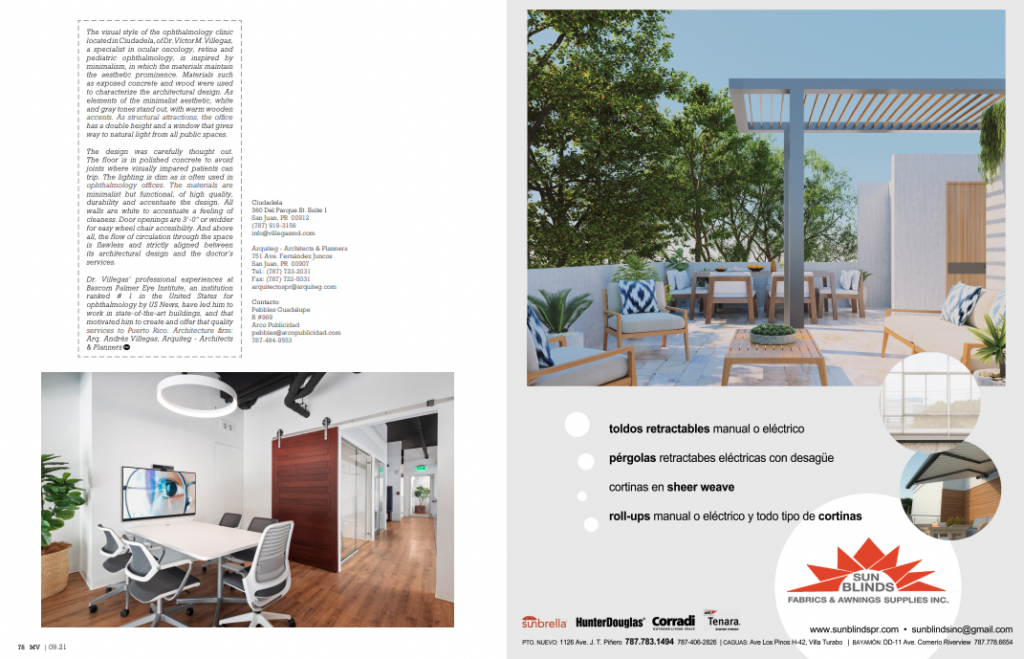 Consult with our expert team about how our detailed and personalized approach is the perfect partnership for your project.