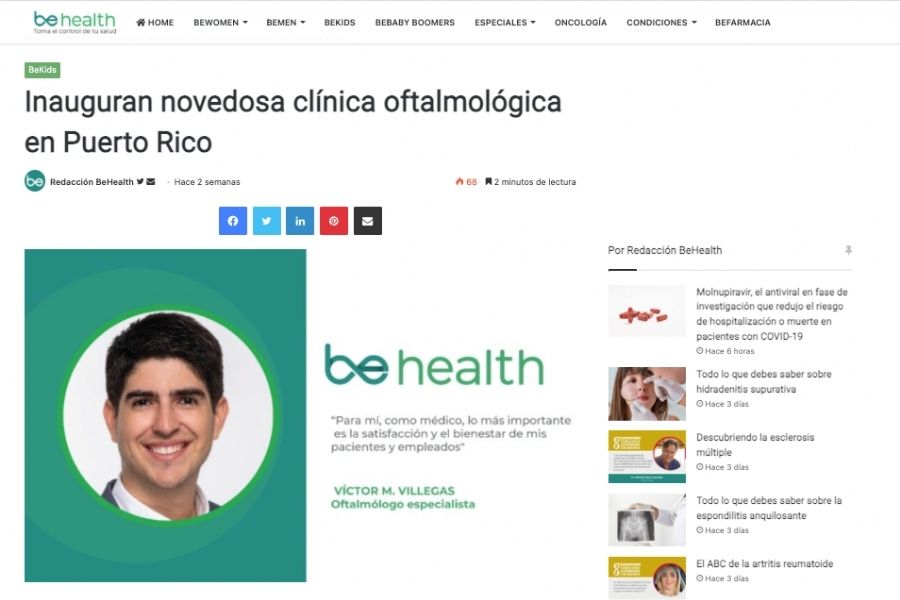 04 Oct

In the News: Arquiteg's recent healthcare project continues to draw attention

Arquiteg continues to leave their imprint on healthcare design by receiving continued recognition for their recent Villegas MD Ophthalmology office in San Juan, PR. This modern facility was highlighted on the Be Health PR website, an online publication that strives to preserve the physical, mental, and emotional health of the local population on the island. Both the client and our team were able to explain the commitment they have in contributing to wellness facilities that inspire confidence and healing within their expertise. Learn more details of how their unified focus resulted in a state-of-art and inviting space here.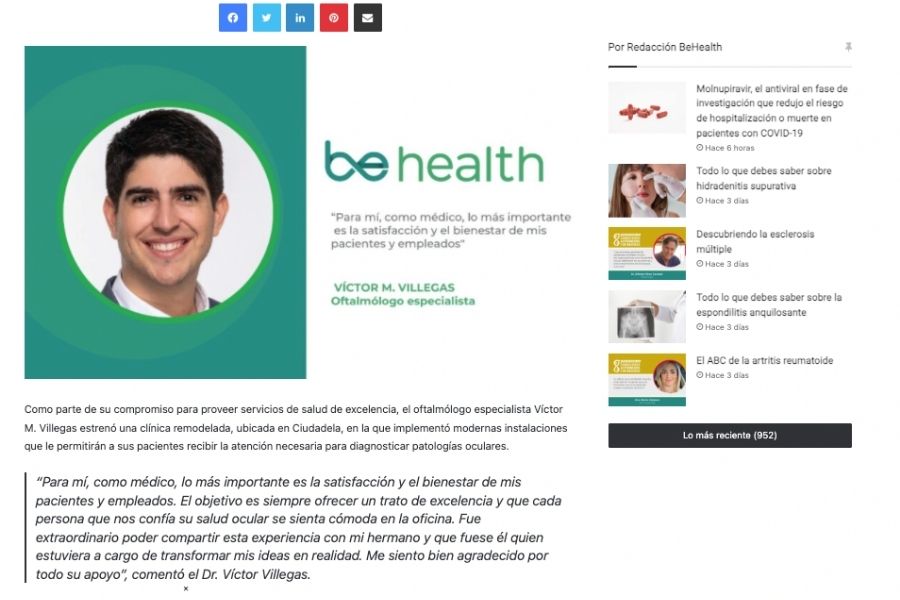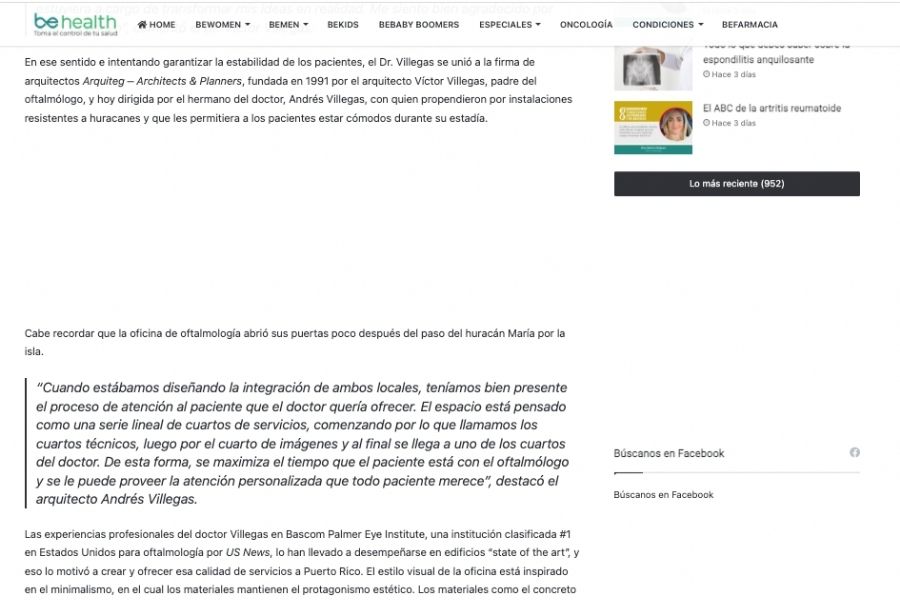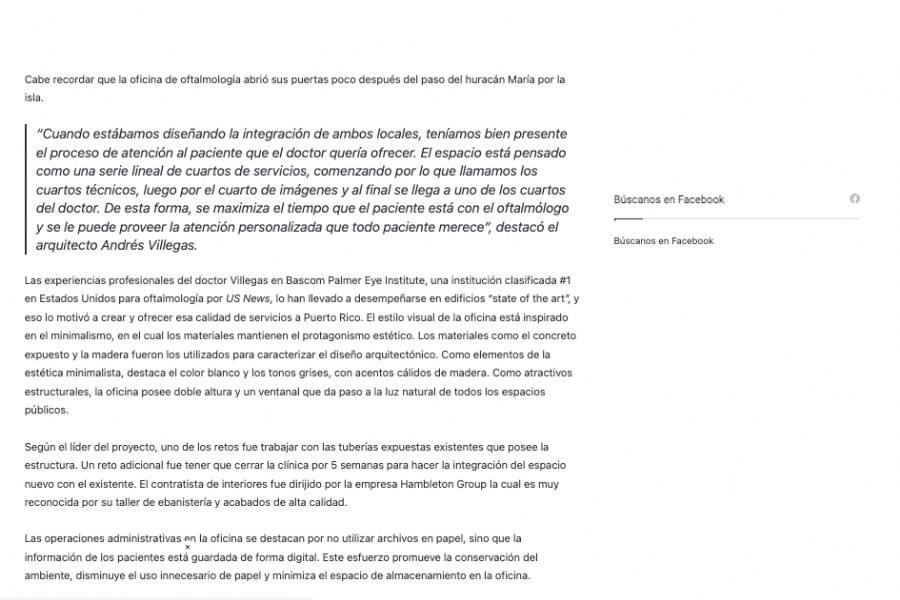 Consult with our expert team about how our detailed and personalized approach is the perfect partnership for your project.